THE BEST MARBLES AND GRANITES,
SINCE 1998
Based in Massa-Carrara, in northern Tuscany, TIA Marble & Granite is a supplier of marble, granite and other precious natural stones coming from both the Carrara basin and all over the world. Founded in 1998 by Luigi Farina, over the years TIA Marble & Granite has been able to develop a solid know-how and a dense network of collaborations, that has led it to be one of the leading players in the international cut to size and high quality materials processing panorama. In its more than twenty years of activity, the company has collaborated with the major Italian and foreign architectural companies, playing a fundamental role in the construction of prestigious buildings in northern Europe, in Canada and in the United States, especially in New York.
The strength points of the company?
STONE SELECTION, that is competence in choosing the most suitable material for each customer's needs
ABSOLUTE PRECISION and promptness in all steps of the project, from cut to size to 3D processing and finishing
PARTNERSHIP with the best international architects
DRY-LAY of the work, a possibility that guarantees a perfect result
UPDATES and investment in the best technologies, together with the use of the best machinery on the market.
The result is a company able to take care of every phase of your project, from the choice of the most suitable material for the customer's needs to the processing phase, from Dry-lay to shipping.
Discover all our services here!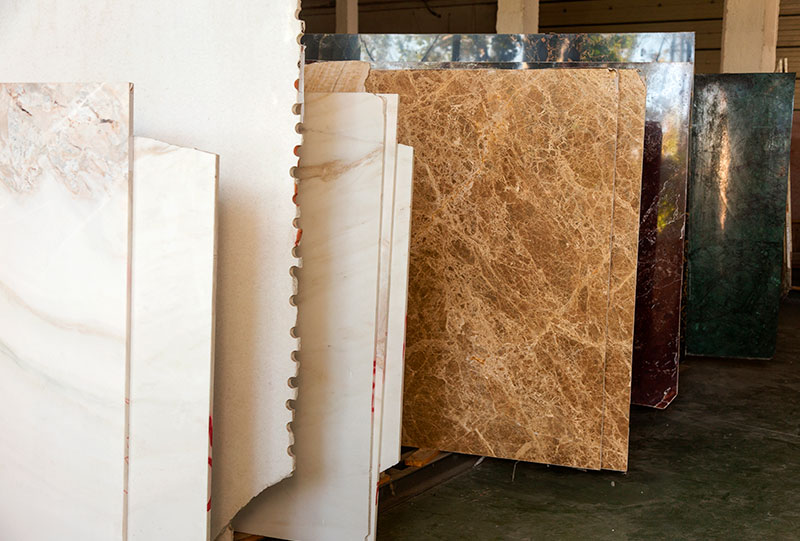 TIA Marble & Granite's Mission is to provide the customer with the perfect material, making the fulfillment of any architectural project possible. A Mission that is more like a promise, from those who for more than twenty years have been selecting and processing the finest materials from all over the world.