I MIGLIORI MARMI E GRANITI,
DAL 1998
Base a Massa-Carrara, nell'alta Toscana, TIA Marble&Granite è un fornitore di marmo, granito e altri materiali pregiati provenienti sia dal bacino di Carrara che da tutto il mondo. Fondata nel 1998 da Luigi Farina, negli anni TIA Marble&Granite ha saputo sviluppare un know-how e una fitta rete di collaborazioni che l'ha portata oggi ad essere uno dei principali player nel panorama internazionale del cut to size e della lavorazione di materiali pregiati. Nei suoi oltre vent'anni di attività, l'azienda ha collaborato con i maggiori studi di architettura italiani e stranieri, giocando un ruolo fondamentale nella costruzione di edifici di prestigio in nord Europa, Canada e Stati Uniti, specialmente a New York.
I punti di forza dell'azienda?
STONE SELECTION, ovvero la competenza nello scegliere il materiale più adatto alle esigenze di ogni singolo cliente
PRECISIONE in ogni fase del progetto, dal cut to size alla lavorazione 3D, fino alla rifinitura a mano
PARTNERSHIP con i migliori architetti internazionali
DRY-LAY del lavoro, una possibilità che garantisce al cliente la perfetta riuscita del progetto
AGGIORNAMENTO continuo, investimento nelle migliori tecnologie e utilizzo dei migliori macchinari presenti sul mercato.
Il risultato è un'azienda in grado di occuparsi di ogni fase del processo, dalla scelta del materiale più adatto alle esigenze del cliente alla lavorazione, dal dry-lay alla spedizione. Scopri tutti i nostri servizi qui!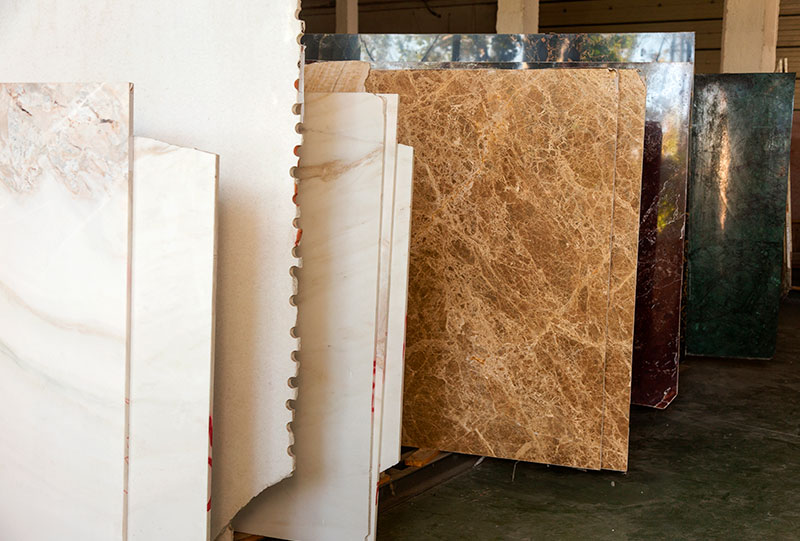 La Mission di TIA Marble&Granite è quella di fornire al cliente il materiale perfetto, rendendo possibile la realizzazione di qualsiasi progetto architettonico. Una Mission che è più una promessa, da parte di chi da più di vent'anni seleziona e lavora i materiali più pregiati da tutto il mondo.